Sabbia Marmo Porcelain Tile
See More about Sabbia Marmo Porcelain Tile >>>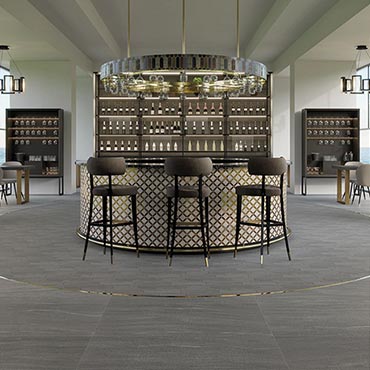 This unique Marazzi porcelain tile design was created to offer an appearance that takes its inspiration from the beauty of sand found in nature's oceans. The subsequent design flows and moves in a soft curved, liner pattern. To heighten the tactile experience of Sabbia Marmo, Marazzi has added an application to the surface that feels like light sand to the touch. Visually you'll see hints of gloss reflected in the more delicate veins, adding dimension and movement to the floor.
Sabbia Marmo offers four trendy matte colors: black, white, medium gray, and dark grey porcelain tile. To finish off the collection, Marazzi added a 12x24 eye-catching linear strip mosaic in all colors. Sabbia Marmo offers daring looks to express a unique style.
With its contemporary design and StepWise Technology addition, Sabbia Marmo will be great for commercial projects both indoors and out. Tile with StepWise Technology is 50 percent more slip-resistant than ordinary tile. Sabbia Marmo is suitable for residential and commercial use as indoor floors, walls, countertops, and exterior floor applications.
Sabbia Marmo is available in three large-format sizes, 12x24, 24x24, and 24x48, plus an striking linear strip mosaic (mesh-mounted). Waterproof, stainproof, dentproof, scratch-resistant, and fire-resistant, this product contains zero VOCs, zero PVCs, zero formaldehyde, and no allergens. Sabbia Marmo also features SimpliClean for easy cleaning and is made in the USA.
---
NOTE:
DeMar Wholesale Flooring does not carry every style of product. Check with us first about a particular product or to see if your product choice is available for special order.
---

---
Marazzi USA Tile
Marazzi USA plays a key role within the strong global presence of Marazzi Group by decisively meeting the tile needs of the North American market.Manufacture and sourcing of a vast array of products – porcelains, glazed ceramics, glass mosaics, metallics – brings a total tile package that addresses aesthetic and performance requirements of designers, architects and homeowners.
---
Profile
|
Website
|
Brochure
|
Tips
|
Warranty
|
FAQs